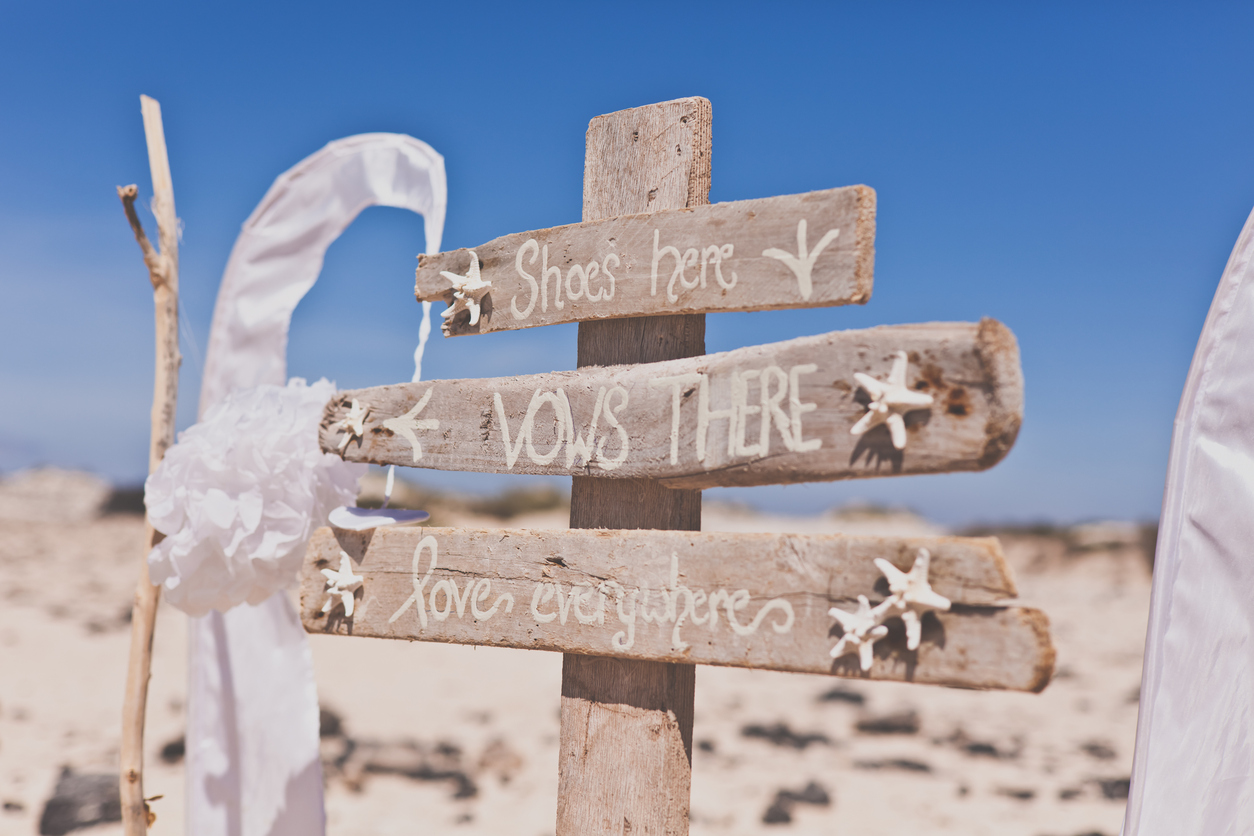 Oh, the beach wedding. It's glamorous because it's peaceful. It's beautiful because the waves crash and the sun sets and everyone is at ease with their toes in the sand.
Will you be a barefoot bride? Would you love that kind of wedding, but you don't live near the beach?
Don't worry! Whether you live at the beach or not, a beach wedding is possible! Destination weddings are wonderful, often intimate and more special because they are vacations too.
At the Crystal Ballroom, we have the perfect setup for destination weddings. Because we will take care of all of the event decor, you only need to answer some questions and then let us work. We can even help you out with recommendations for the things we don't do, like catering, photography and video, and bakeries to make your fabulous cake. We can also help you out with hair and makeup recommendations.
Really, we have everything covered and we have helped so many fiancés with the details of their weddings and receptions that we are truly experts. Our staff loves all kinds of events, but weddings are always dear events. So full of love and happiness. So full of future and hope and personality. We love getting to know our brides and our grooms and helping them to put together a celebration that fits them exactly.
We invite you to contact us today because we would love to show you what we're talking out. Take a look at our website, browse our photo gallery, read through our various event packages and find one that is right for you. Set up a Skype or a FaceTime tour so you can really get a feel for our space. Let our experts help make your destination wedding possible!