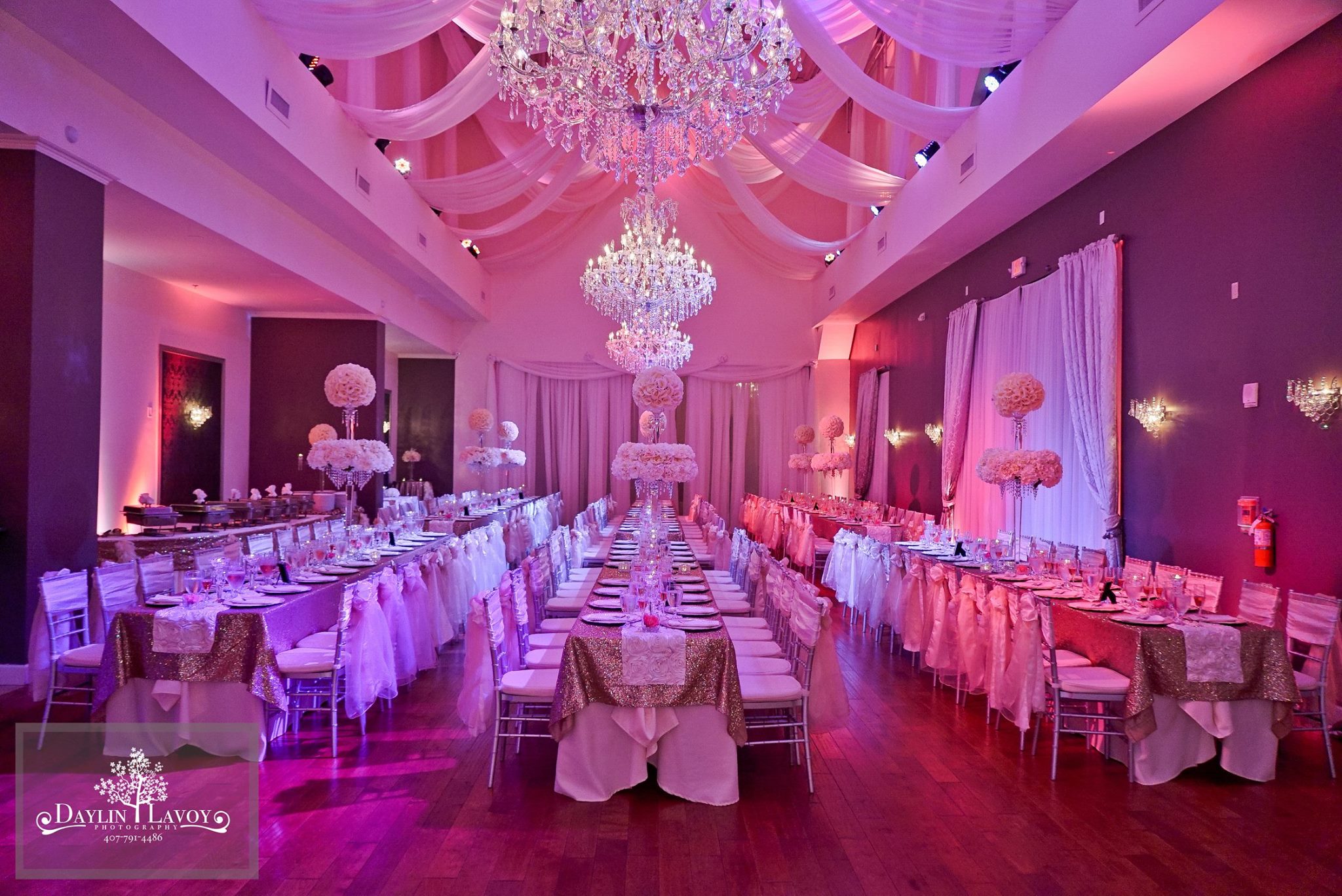 The Crystal Ballroom in Orlando is simply the best local setting for all your entertaining events. With multiple luxurious ballrooms, it's the ideal venue to host everything the important events of your life.
Let's take a look at why that has proven true for so many people who live in Central Florida.
1. The Crystal Ballroom is a trusted business that prides itself on being a "One Stop Shop" for all of your party and event needs. We even have an excellent same-day wedding event coordinator who will look into anything that goes awry at the last moment.
2. Reduce the headaches of off-site party rental services. Crystal Ballroom stocks three sizes of banquet tables along with chairs, attractive table linens, and gorgeous classic formal chinaware for your dining enjoyment.
3. It's all about the dancing! With plenty of dance space on elegant hardwood floors and our acclaimed DJ-ready sound system, weddings or any party with dancing will just be more fun. Lighting experts on the Crystal Ballroom's event staff will help you design the perfect uplighting and spotlights to make your big day memorable.
4. A toast to your success! We can provide a vintage bar for your wedding, corporate event, or retirement party. Our event planners will help you put together a perfect cocktail hour on our mezzanine level at Orlando, or at any of our locations.
5. We take our reputation for excellence very seriously. Service and detail are two things that cannot be sacrificed as you plan your wedding or any important special event.
6. In addition to its glamorous ballrooms, the Crystal Ballroom offers a wide array of spectacular amenities designed to make your event as easy to plan as possible. Think spectacular ballroom uplights, on-site decorators, no limitations to the catering establishments you select, and the opportunity to source your own alcohol, whether for savings or to include something rare that no hotel bar could ever pour for your guests.
In fact, this list could go on and on! It's much easier simply to contact us with your events requirements and questions, so we can show you why we are the best wedding ballroom in the region.